The Toyota Tundra Sets the 'Work Truck' Standard
No matter what kind of work you do, when you need a pickup truck for the job, the Toyota Tundra is what you're looking for. Leaky pipes, revamped highways, and downed trees don't magically fix themselves! There is a lot of gear that goes into those projects – regardless of how big or small. Take a look at some of these situations and why the Toyota Tundra is the right truck for the job.
A Forester's Truck
Are you someone who uses logging roads day in and day out? If so, you know that their conditions can change in a blink of an eye. While you will always be thankful for the work that it took to make those roads, getting heavy equipment into the site to cut down and replant trees is a serious job. The Tundra TRD Pro has FOX suspension, an aluminum skid plate, and forged wheels, so there will be no stopping it once it is headed in for the job.
Thoroughbred Breeder
If you spend time on the road towing a trailer filled with one of your most prized possessions from racetrack to racetrack, you might be a thoroughbred breeder. When it comes to a work truck, you will need something that can without a doubt tow what you ask of it. With a deck rail system, large fuel tank, and a huge towing capacity, this Toyota truck is the right pick to get the job done.
Adventure Course Guide
With all of the natural beauty surrounding the area, it has become more and more popular to go out on guided adventure courses. One thing that comes with those experiences is… a lot of gear. Whether you have clients in the back seat or you are just hauling loads between groups, you are going to need the Toyota truck that has enough pick up to get you where you want to go and fast. The Tundra's performance excels in strength because of the 5.7L V8 and the four-piston front brake calipers. No matter how many life jackets, dynamic ropes, helmets, and harnesses you have, the Tundra will get you from the main office to the course in good style.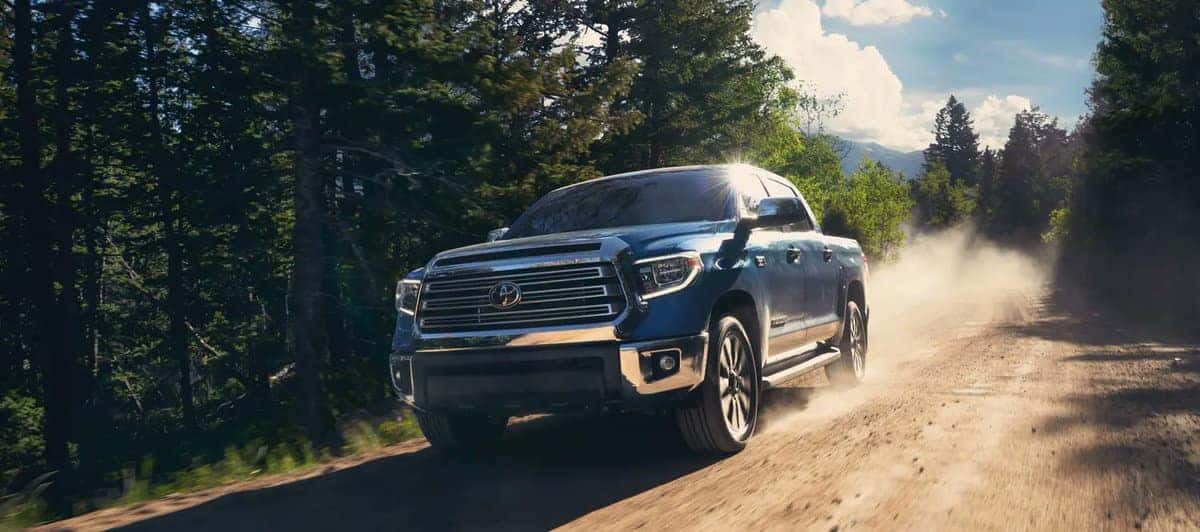 As you can see, there is no limit to what this Toyota truck can do. The team at Dick Dyer Toyota knows endless stories about what these pickups have been put through. Come by today and have your questions answered. You'll be behind the wheel of a new, 2020 Toyota truck in no time.