New 2018 Toyota RAV4 in Columbia, SC

Call 803-786-4111 To Learn More about the 2018 RAV4
Strap in and get ready to cruise the streets of Columbia, South Carolina with a renewed feeling of confidence, in your new 2018 RAV4 crossover SUV from Dick Dyer Toyota. Available with an innovative All-Wheel Drive (AWD) system that includes Dynamic Torque Control, a feature that continually monitors and distributes engine power between the front and rear wheels, these new 2018 Toyota RAV4 models are able to provide South Carolina owners with optimum traction at the times when they need it the most. Both stylish and incredibly versatile, the 2018 Toyota RAV4 is one impressive crossover SUV that you don't want to miss out on.




Spirited and Sporty
The new 2018 RAV4 models at Dick Dyer Toyota are clean, modern and sleek, bringing exciting crossover SUV styling to the busy streets of Columbia, South Carolina. 2018 Toyota RAV4 Platinum models were designed to reflect the personal and unique style of their Columbia owners. Their front, rear, and lower-side trims, as well as their fenders, are painted the same color as their bodies, helping to create a striking crossover SUV appearance. With their new and exciting exterior design that underscores RAV4's exceptional level of subtle sophistication, these stylish 2018 crossovers at Dick Dyer Toyota are the ideal vehicle option for any South Carolina event or occasion.

New Toyota RAV4 models make it easier than ever for South Carolina owners to both see and be seen on the busy streets of Columbia. Thanks to available integrated fog lights and available LED lighting that includes headlights, tail lights and Daytime Running Lights (DRL), Toyota RAV4 crossovers are shining brighter than ever for model year 2018. These seamlessly crafted crossovers also ensure that you'll always be going out in style. Their rear bumper is available with a silver-painted bumper garnish that puts extra emphasis on the impressive durability that the new 2018 Toyota RAV4 has to offer.
Innovative Crossover Interior
You can now become your own grid thanks to the 120V/100W power outlet that's featured in the new 2018 RAV4 Adventure trims at Dick Dyer Toyota. Conveniently located in the rear cargo area, this high-voltage hookup ensures that Columbia, South Carolina owners will be able to keep all of their devices fully charged. Power up all of your gear in order to keep the fun going at full strength, regardless of where in South Carolina your road trips or adventures happen to take you. Stylish, fun and more functional than ever, the 2018 Toyota RAV4 lineup is attracting all the right kinds of attention on the roads and highways of Columbia.

Having more friends and more gear simply means there are more possibilities when you're driving a new 2018 RAV4 from Dick Dyer Toyota. Quickly and easily reconfigure RAV4's rear seats into a 60/40 split and fold the second-row seats down to create a wide and easily accessible load space. And with the available cargo net hammock of Toyota RAV4, owners in Columbia, South Carolina now have a place where they can stow all of their cargo safely and securely. The incredibly flexible design of the new 2018 Toyota RAV4 allows owners to create a variety of different configurations, helping them bring more of what they're wanting on their next South Carolina expedition.
Call 803-786-4111 To Learn More about the 2018 RAV4
The 2018 RAV4 is Available in the Following Trims
LE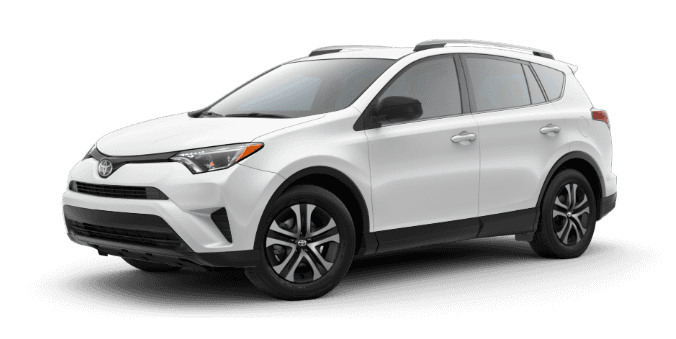 XLE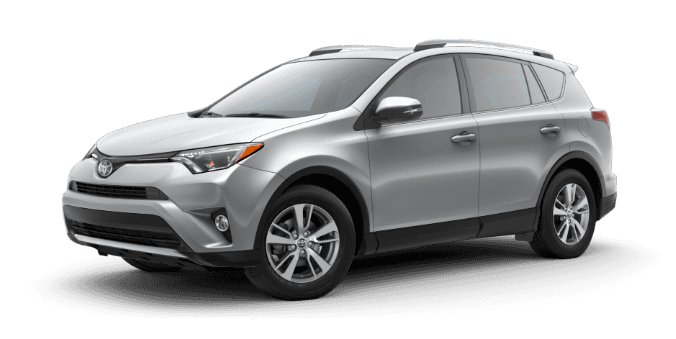 Limited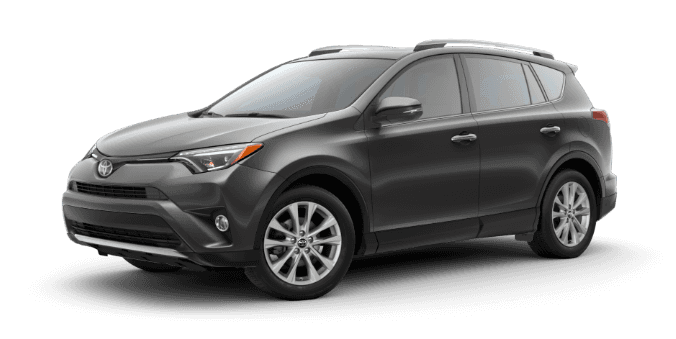 SE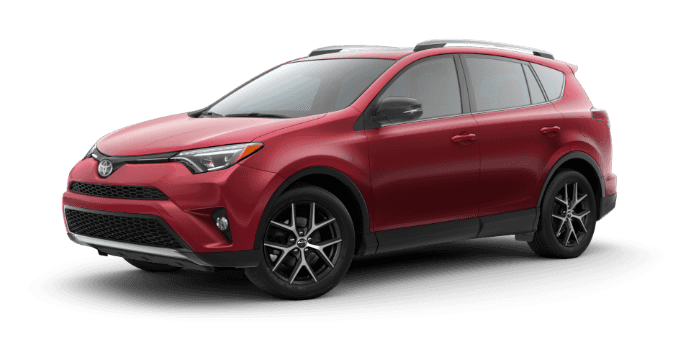 Platinum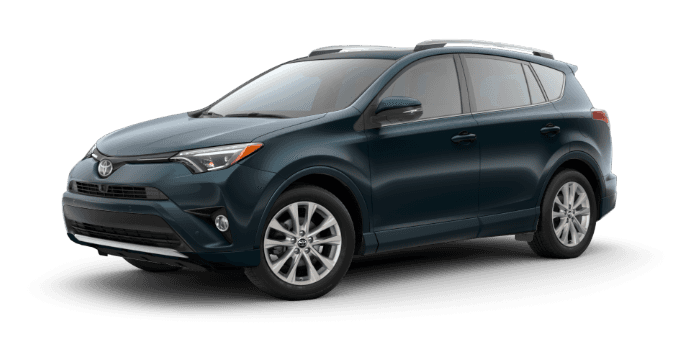 Adventure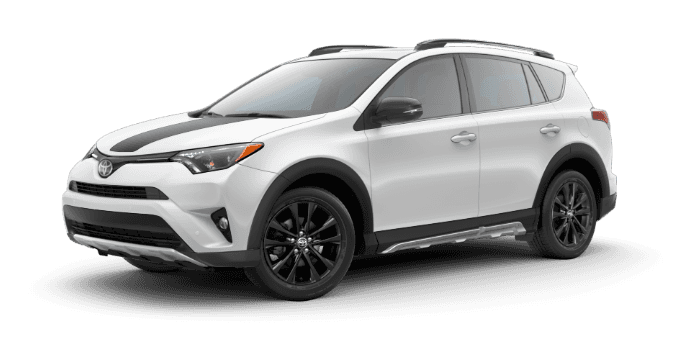 Dick Dyer Toyota serves customers from Columbia, Dentsville, Forest Acres, St Andrews and all of the surrounding communities, helping them find the new 2018 RAV4 that can accommodate both their lifestyle and budget. We're proud of the premium level of customer service that our dealership is known for providing, and we do everything possible to ensure that each individual entering our dealership leaves satisfied. When it's time to purchase your new 2018 Toyota RAV4, come by 240 Killian Commons Parkway in Columbia, South Carolina and speak with any one of our friendly and knowledgeable sales personnel.